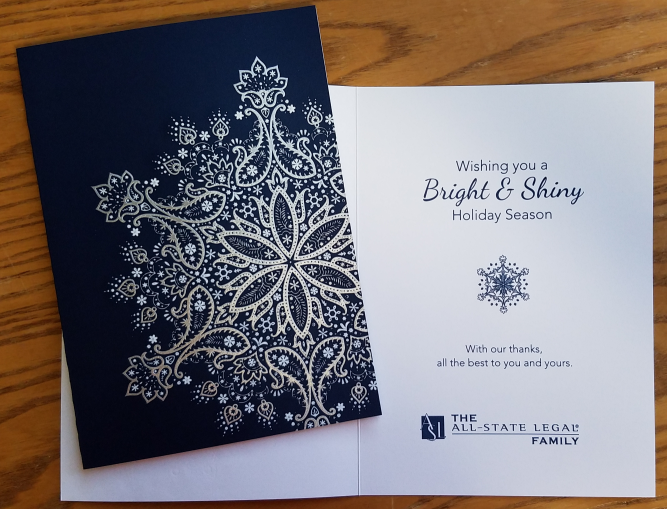 2019 Awards for Engraving
The International Engraved Graphics Association (IEGA) 2019 Engraved Stationery Contest winners have been announced.
ALL-STATE LEGAL was the proud recipient of 11 awards. These awards included 7 Certificates of Excellence and 4 Best of Category awards.
We are proud of these 11 IEGA awards. But more so in the thousands of client whom trust us to produce their brands each year. Our team of employee-owners deliver personal service every day and it shows. ~ Rosemary Bashwiner, President, ALL-STATE LEGAL.
Best of Category winners included:
Identity system (letterhead, business cards and envelopes) – Engraved with a supplementary process
Letterhead – Engraved with a supplementary process
Envelope – 100% Engraved
Holiday greeting cards – 100% Engraved
Judging
Contest judges are experts in engraving, design and related arts. A point system is used to score entries for materials produced in 2018 based on:
Quality of reproduction from a technical viewpoint.
Excellence in design, art lettering and general composition.
Effectiveness of the entry for its intended purpose.
The entry receiving the highest score received the Best of Category award.
---
IEGA is a trade association comprised of the nation's leading social and commercial Engraving and Thermography companies.
To see awards from past years, click here.