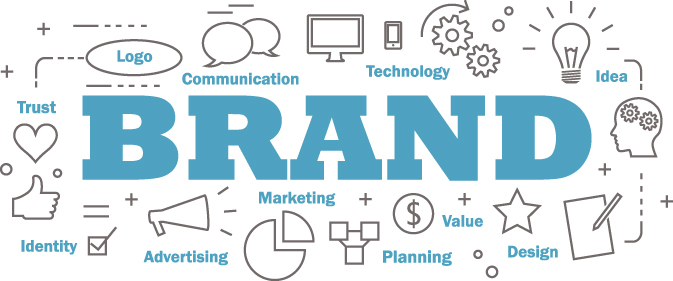 Is It Time for a Brand Audit?
Auditing your brand can help you maximize your brand's value, streamline procedures, increase efficiency and reduce costs.  Working with existing or potential suppliers will allow you to come up with new and different ways to maximize your efficiency and your budget.  Before you can assess if a brand audit is right for your firm, you must first have an understanding of what the term "brand audit" really means. 
What Is a Brand Audit?
Brands tend to become less consistent over time.  This can be due to the introduction of innovative technologies as wells as new communication channels.  Changes in personnel and priorities can also be a factor.  Because of this, it's often hard to pinpoint when a brand needs to be updated.  A brand audit will help you determine the current state of your brand as well as inconsistencies and opportunities for improvement.  
A brand audit should include a thorough examination of your brand in 3 distinct ways:
Its current position in the market compared to your competitors.   

Its consistency in printed and electronic form.

The ease in ordering both repeat and new materials
The process takes you through a deep, raw look at your branded materials to determine what is consistent and effective in order to create a plan to improve any abnormalities.  At it's most basic level, it's a brand makeover.  However, a brand audit can also lead to improvements in process, efficiency and costs.
Can I Perform a Brand Audit Internally?
It is important to be as objective as possible during a brand audit.  Preforming a brand audit with internal resources only can often skew the data based on biased opinions.
It is also important to have the resources internally to dedicate to the process.  Many firms, even those with large marketing departments, can find it difficult to fully execute a brand audit without help from an impartial resource.
Why do a Brand Audit?
Strong brands attract better candidates, appeal to more clients, instill loyalty and make more money.  Even strong brands need a health check to keep them on track.  
One of the ways to stay on track is to convey your commitment to your clients through smart, consistent deployment of your firm's brand. This is where your printer can become a true partner and an extension of your team.  While you focus on creating and executing a communication plan, your printer should continually assess your firm's printed materials and make recommendations for ways to strengthen your brand, streamline ordering procedures and reduce costs.
This assessment should cover all aspects of your firm's printed materials, including:
How your firm's brand and printed materials stack up against those of other firms in your geography
Brand consistency and market exposure
Color consistency across all of your firm's materials, across all mediums
Ordering efficiency, effective inventory management and reporting
Whether your materials are compliant with your firm's sustainability initiatives – you can go green and save green!
Recommendations for alternative products and ordering options that can potentially save you in both product cost and time
The audit should provide you recommendations for new and different ways to maximize your efficiency and lower your expenses.  You, your designer and your printer should meet to review your firm's printed materials and to discuss your firm's objectives.  Doing this will ensure that you remain satisfied with the performance of your printer, and, most importantly, with the quality and effectiveness of your firm's printed materials.
Audits Lead to Action Plans
Deciding how to proceed with the results of the audit is the hardest part of the process.
Typically, you have three main options specific to your brand:
Keep it
Refresh it
Rebrand
If you choose to refresh your brand, you can make improvements to both your logo and your branded materials along the way without much up-front cost investment.  This is a nice compromise for firms who find that their brand is still effective, but they need cost savings, more consistency or just a more modern feel without a full rebrand effort.
If you choose to rebrand, you will need a plan to get full firm buy-in, create a timeline of events including a clear delegation of responsibilities both within and outside the firm and get approval for a budget.  Including your designer and printer in as many steps of this process will help you set a schedule that is realistic and achievable.
Once you have made a decision regarding your brand, you can review the list of recommendations that are aimed at increasing efficiency and reducing costs.   You'll need to create a plan to implement and reap the benefits of each recommendation.
The Time is Now
While a brand audit will be effective any time of year, now is the perfect time to get started.  The beginning of the year always starts with such promise for the next twelve months.  And the best ways to start off the new year right is to avoid making resolutions and to make real actionable plans instead.
Interested?  Reach out to your Sales Associate today or email us at [email protected].
---
You may also be interested in:
Why Rebrand? 7 Business Indicators
To Design or Not To Design, That is the Question
Business Development – 5 Ways to Impress Clients
3 Ways to Incorporate Sensory Marketing in Your Business Development